Decrease forehead wrinkles
Learn to relax and smooth out your forehead wrinkles naturally.
Diminish vertical lip lines
Smooth and strengthen area around the mouth.
Tighten and firm your full face
Train your muscles and stop unwanted, wrinkle causing facial movements.
Get rid of a double chin
Strengthen and tone the neckline. Redefine and sculpt the jaw line.
Diminish crow's feet
Firm and strengthen the eye area while smoothing out crow's feet.
Reduce under eye puffiness
Tone the under eye bags and reduce eye puffiness.
Like a strength-training workout at the gym, exercising the muscles of your face will give you the same toned, sculpted effect that exudes youthfulness and radiance.
A stronger, happier face
Face Yoga Method uses conventional approaches – muscle exercises, stretching and visualization – to naturally tighten, tone and brighten your face, and do away with those inhibiting, negative emotions.  Fumiko developed Face Yoga as her own "medicine," never imagining at the time that she'd bring it to the public.
Fumiko is known as a Face Yoga expert, and is committed to bringing you top-notch knowledge plus in-the-trenches experience about how to look young again. Her thousands of clients and followers will tell you that Face Yoga changed their lives.
Face Yoga Method has helped my smile relax and not be stressed at the corners. My eyes are bigger and more alive. I can only devote a few minutes at a time but every chance I get, I go for it!
Kali Chung
My concerns were facial bloating, sagging faceline and droopy eyelids.  After a few weeks of practice I saw a dramatic change in my faceline and I can feel the extra fat on my faceline is gone.
Kazumi
I practice your method in the AM religiously! My Face Yoga began 4 months ago and I have noticed a difference at age 66! So anyone can do it and get results, the secret, practice everyday, you have to be disciplined.
Lynda Alexander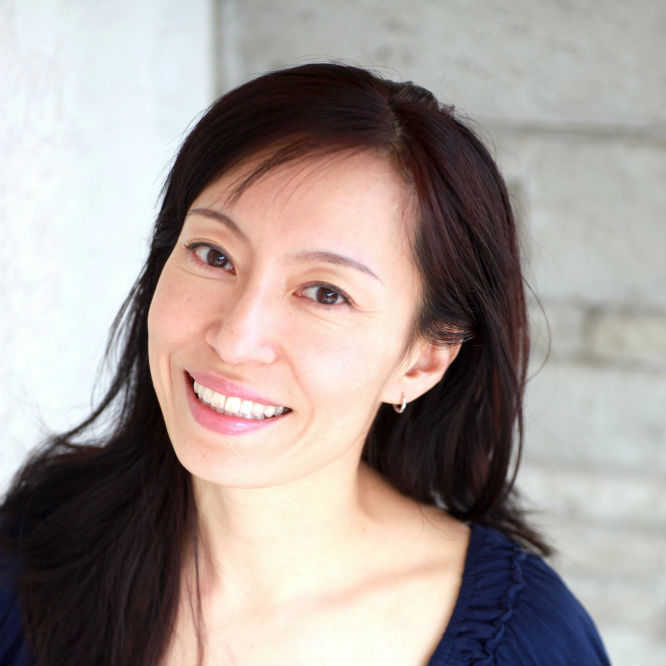 Fumiko Takatsu
Face Yoga Expert
Best-selling author and Japanese TV celebrity Fumiko Takatsu helps Face Yoga students everywhere discover their most beautiful selves – inside and out.

A 30-year yoga devotee, Fumiko created the Face Yoga Method after a car accident left her face disfigured. Almost a decade later, she has defied modern medicine and the effects of time, creating for herself a toned, youthful face that shows no evidence of aging or trauma. 

As a busy educator and mother who divides her time between California and her native Japan, Fumiko makes practicing and teaching Face Yoga a priority. 

Her glowing, natural beauty is proof the Face Yoga Method yields startling results. 

See you on the inside!
How is this different from the videos on your website?
There are over 60 videos in the FYMM and they aren't seen anywhere else. Each video is shot from multiple camera angles with detailed instruction. You will also have access to live members-only webinars for hands on training. 
How exactly will I be getting the materials?
You'll log into a website that hosts all of the materials outlined above that make up the Face Yoga Method Membership Site. Most are videos you will watch online but there are downloadable photo pdfs to work from.
Will this work on my Mac, PC, iPad and Smart Phone?
Yes you can access the site from any of these devices no matter where you are in the world.
Will I get direct access to Fumiko?
Fumiko will be doing live members only webinars where you can ask her anything you want. If you can't make the webinar live, it will be recorded and put in the members area.
How is this different from a DVD?
The membership site is a series of mini videos that can be accessed at any time and anywhere. When new content is created it will be put into the membership site so you will always get the latest exercises.
Will there be more 28 day Challenges?
Yes, we are creating 28 day challenges for members only. 
I have more questions, how can I get them answered?
We are happy to answer any questions you may have. Just email us at [email protected] and we will get right back to you. 
Is there a money back guarantee?
We have a 30 day no questions asked 100% money back guarantee.  We want you to be happy. Just email us at [email protected] within 30 days of purchase.