28 DAYS
Neatly organized and easy to practice facial exercises
SUPPORT
Comments section where you can ask questions
PICTURES & VIDEOS
Professionally shot, downloadable videos and pictures
CHEAT SHEET
Printable cheat sheet to keep you organized
It has been said many times that "the eyes are the windows to the soul."
Eyes
are capable of revealing a great deal of information about what a person is thinking or feeling. They are very important tools for us when we communicate with others, the eyes never lie, even when the lips do! Ironically, the eye area also shows the truth about your age. Different from other areas of the face, the skin around the eye area is very sensitive.  In fact, it is the thinnest skin on our body! The eyes get multiple workouts throughout the day due to smiling, squinting and other frequent eye movements that make the eye more prone to dryness and wrinkles.
My concerns were crow's feet (especially when I smiled, they were so obvious), droopy eyelids and drooping
eyes. When I took my first "After" photo, 4 days into the practice, I didn't see really see any changes, but when I zoomed in on my eye area, I was stunned! My crow's feet were decrease, droopy eyelids were lifted and my eye area overall became smoother.
Before the Face Yoga Method I was not very open minded about trying new things, but now, I feel like I am one of the most active people in my group of friends, I stay curious and want to challenge so many things in life! After finishing my teacher training course with the Face Yoga Method I was spotted and recruited as a hair model for a hair catalog magazine in one of the busiest places in Japan – Shibuya, during the commuting hour. I think I was the only person smiling in that particular stressful situation and that made me stand out from the crowd.
I am now more aware of how I smile and keep seeing more and more changes in my eye area. Thank you so much for changing my life and personality!
Eye Area Jump Start
Lifetime Access to the Eye Area Jump Start

Downloadable Cheat Sheet

Support
Face Yoga Method Program
Best Value
Lifetime Access to the entire program

 11 Modules

9 Routines

7 Jump Starts: All Over Jump Start, Forehead Area, Eye Area, Mouth & Lip Area, Droopy Eyelids, Symmetrical Mouth & Symmetrical Eyes

28 Day Challenge for the Neck & Jawline

Members-only Webinars with Fumiko

Download Exercises

Support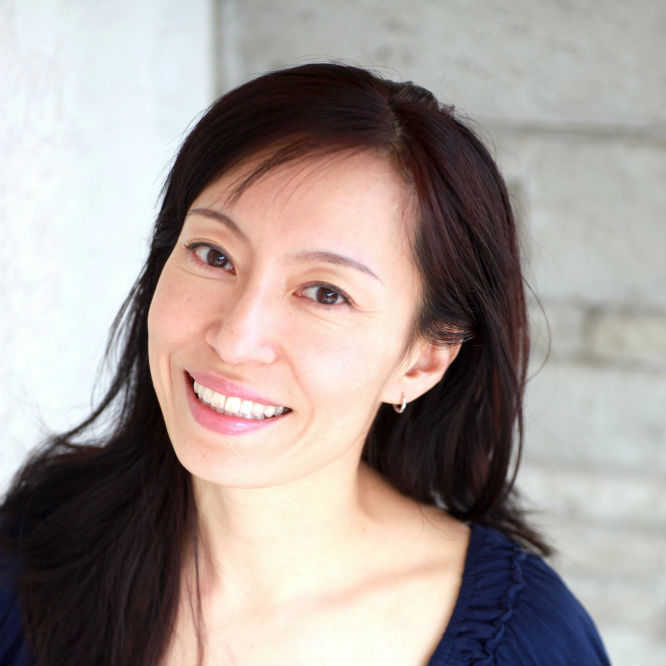 Fumiko Takatsu
Face Yoga Expert
Best-selling author and Japanese TV celebrity Fumiko Takatsu helps Face Yoga students everywhere discover their most beautiful selves – inside and out.

A 30-year yoga devotee, Fumiko created the Face Yoga Method after a car accident left her face disfigured. Almost a decade later, she has defied modern medicine and the effects of time, creating for herself a toned, youthful face that shows no evidence of aging or trauma. 

As a busy educator and mother who divides her time between California and her native Japan, Fumiko makes practicing and teaching Face Yoga a priority. 

Her glowing, natural beauty is proof the Face Yoga Method yields startling results. 

See you on the inside!