We knew it was only a matter of time for the Kardashians to start "keeping up" with the Face Yogis…
And today, was that day!
Courtesy of E! Entertainment News
Together, Kim, Khole, Kourtney and Scott went for their first Facial Yoga session with Face Yoga Method Certified Teacher, Koko Hayashi, in her California studio.
During the Mini Facelift ™ pose, Scott said "I feel tightened already".
But you don't have to tell us how amazing Face Yoga feels, Scott.
Two Decades Ago I Realized That Facial Exercises Work!
Nearly two decades ago I saw my own results with facial exercise, then my first students saw results, and I realized that there must have been a FUNDAMENTAL, BIOLOGICAL reason why facial exercises work.
I dove into the physiological anatomy of the face, studied it, obsessed about it and found that there are more than 50 muscles in the face that are all interconnected. Once I mastered facial anatomy, I was able to craft targeted Face Yoga exercises that would isolate specific muscle groups to strengthen, tighten and firm a particular part of the face.
But I couldn't stop there… I went even further and brought my methodology to a research institute in Japan for a study. What they found was that only after a few minutes of practicing my targeted Face Yoga poses, the blood circulation to the face increased and brought a massive amount of nutrients and oxygen to the face!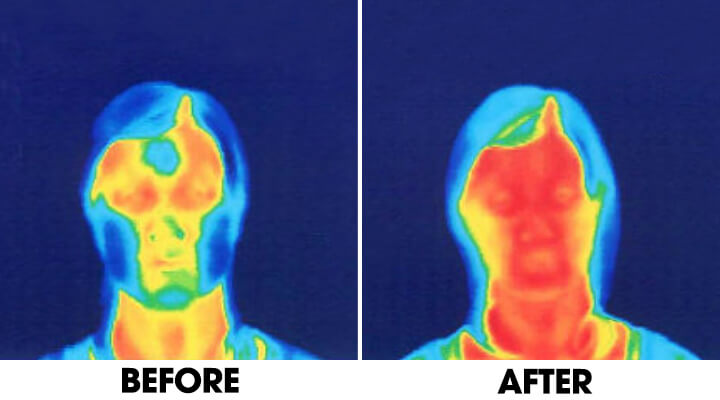 So Many Benefits of Practicing Face Yoga
I realized then that the practice of Face Yoga had so many MORE benefits that just tightening the face! It also promotes a stunning, youthful glow, improves self-esteem, promotes relaxation and creates happier lifestyles.
My passion and dedication to bringing the best Face Yoga practice to the world have taken me a lot of trial and error to perfect. But today I proudly teach my 70+ Face Yoga Method poses to over ONE MILLION practicing Face Yogis worldwide.
Every day Face Yogis sign into their programs to experience the benefits themselves…
Have you tried Face Yoga yet?
Download our FREEBIE today! 👇