Only when I became a mother myself, I realized how easily our devotion and endless love for our kids can make us forget to think about ourselves. My mom was a phenomenal caregiver and an example of a mother who would give up everything for her child. However, I wish I had this state of mind and knew what I know today to give her an advice at the time to not stop caring for herself too. Because and above all, being a good mother means being yourself – motherhood and self-care go hand in hand!

My Mom and Her Selfless Devotion
When I was five, I woke up as the happiest girl in the world.
The moment I opened my eyes, I rolled over and felt something new under my pillow.
I had just lost a tooth and gushed over how badly I wanted a baby kitty all to myself in my letter to the Tooth Fairy, and "she" delivered!
My mom, being the incredible caregiver that she is, read my letter to the Tooth Fairy and sprung to action working through the night to make my dream come true.
When she couldn't get me a real kitten, she made something even more special- a lovingly crafted handmade stuffed kitty. This lovingly crafted stuffed animal is so symbolic for me, because it represents how acts of love can make us feel, and also represents the lengths we go to as caregivers to create this joy for the ones we love.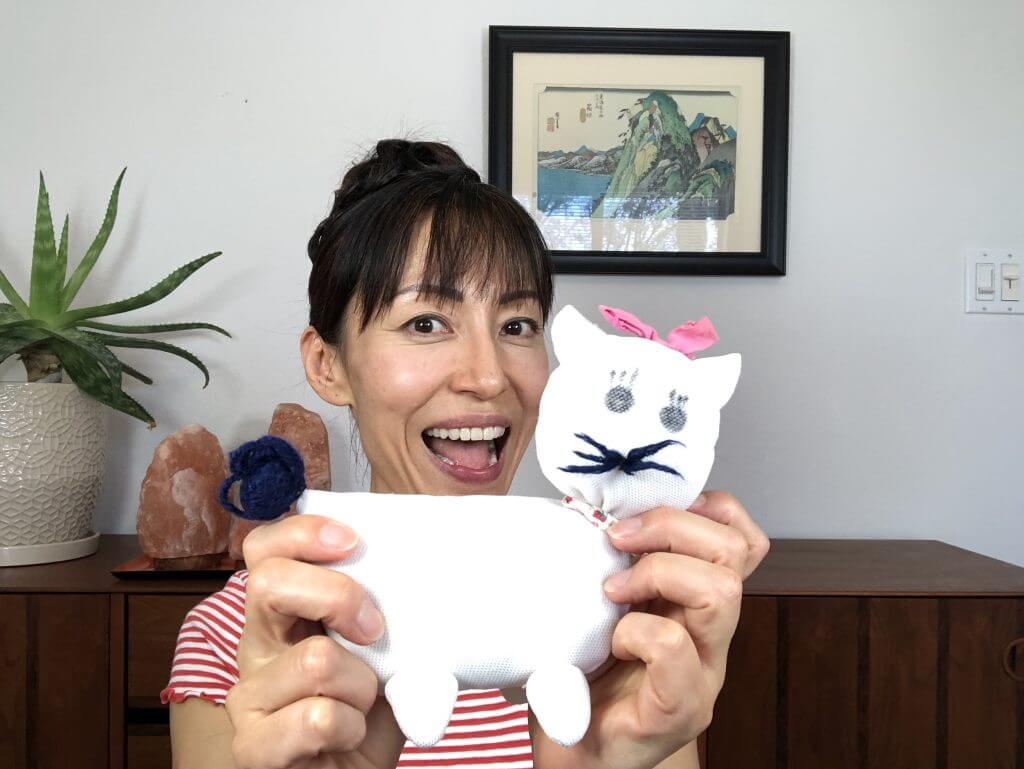 This is just one example of my mother's selfless devotion to me, and how her love overpowered every decision she made. Because of that love, she would drop anything to ensure my happiness, and even when I asked her to stop working so I could be with her all the time – she did.
And I thought that this was completely normal and acceptable until I became a mother for myself and realized how easily we can lose our own identity.
My Journey to Motherhood Has Come in Seasons
The first season was my pregnancy and the mantras I repeated to myself through its toughest moments.
The second season was the day of my daughter's birth, and this was not just her birthday, but it was my birth too.
The moment I held her everything finally felt right, and after months of worry over her Down Syndrome diagnosis, this feeling was a welcome relief.
As I held her, counting her fingers and toes over and over, I entered into what I can only compare to a 'flow-state'. In this precious time, everything fell into its place. I surrendered and I learned to trust the process of motherhood.
The process I had been through over her diagnosis with Down Syndrome,
The uncertainty of life with a baby of my own,
and concerns about raising a family in a country without my own mother to guide me…
…. All of this made sense.
These seasons of motherhood were as necessary and transformational for me as they were for my daughter.
With her first breath, I too surrendered to my new life and quickly realized the magic of motherhood.
The Magic of Being a Mom Comes With Price
Still, this magic comes with a price…
The decisions I made were no longer about me, even the thoughts I have were centered around my child and her needs being met.
Instantly the effects of everything I did, doubled.
I quickly fell into the patterns I had seen from my own mother. I hardly even noticed as the days blurred into weeks, which blurred into entire seasons.
As mothers, it is all too easy to get swept up in the flurry of giving.
Anyways, when we make the effort to take a step outside the role of "mother" and instead, focus on ourselves and caregiving, we get extraordinary results. This is because motherhood and self-care indeed are inseparable terms.
The Huge Impact of Self-Care on Our Lives
It wasn't until after I returned from my first solo trip after becoming a mother, that I realized the massive impact self-care could have on my life.
When I returned from my week-long trip away from my family (freezer still brimming with the perfectly labeled dinners I'd prepared for my absence), I was able to see with clearer eyes.
My relationship with my husband felt easier and my love for my daughter didn't feel like it was taking anything from me. Everything felt the way I'd always dreamed it would – peaceful and perfect.
Our Self-Care Is Caregiving.
I carry this memory with me through each season of motherhood. Therefore, If my cup isn't full, and I'm running on empty, I'm incapable of showing up and be the best mom I can be.
I now know that it's critical for me to care for myself. This practice is actually what helps me show up as the best version of myself and be a positive role model for my daughter.
I want her to grow up knowing that it's OK to love yourself, to see your flaws and embrace them and that it's always ok to ask for help. That's why I never want her—or any woman— to feel guilty about the time she spends finding peace or chasing her heart's desires.
Every day she sees that I not only care for our family but spend just as much time caring for myself.
The gift I'd most like to give my mom this year for Mother's Day is the permission to take some time for herself each day.
I Would Like to Give The Gift of Freedom to You Too
Self-care is something I share with you every day through the products, videos, and programs I've created.
So, to help you get in the habit of a few minutes of self-care each day, I'm thrilled to announce that I have launched BRAND NEW FACE YOGA JUMPSTARTS, so feel free to check them out!
If you give me 15 minutes of your day for these Jumpstarts which target the area of your face you want to work on the most, I can help transform the way you look, feel, and care for yourself and others. That's a promise!
---

---