28 DAYS
Neatly organized and easy to practice facial exercises
SUPPORT
Comments section where you can ask questions
PICTURES & VIDEOS
Professionally shot, downloadable videos and pictures
CHEAT SHEET
Printable cheat sheet to keep you organized
Most of us are born with the symmetrical face even if you have asymmetrical face right now. To believe it with your own eyes, take a look at your baby photo(s) when you were about 3 years old. If your mouth area was symmetrical back then, you will get the symmetrical mouth and smile after this 28 Day Jump Start Program.
During this 28 Day Jump Start, you will not only practice the face poses but also body poses. The face and body are connected and doing  by doing face and body poses together you will get the best benefits and results. By relaxing your body, especially your shoulder area and correcting your body posture on a regular basis will help you make the mouth area more relaxed and symmetrical too.
I
 hated my gummy smile for as long as I can remember, I even seriously considered getting plastic surgery just to correct it somehow. To top it all off I started noticing my nasolabial fold lines getting deeper and deeper, I hated it.
I stumbled upon the Face Yoga Method by accident and in just 2 weeks I notice a significant difference in my face, more specifically, my face line became slimmer and my skin complexion has gotten much better. As time went on, after a month and a half I realized that I didn't have a puffy face because I was overweight but because I wasn't moving my face properly.

It's been a little over 9 months since I've first started practicing the Face Yoga Method and I can proudly say that my gummy smile is gone! I feel so comfortable and so confident when I smile, some might even call this an extreme measure but I've deleted almost all of my old pictures where you can clearly see my gummy smile, it's not a time in my life I want to remember.
It's not just the physical difference, I feel better overall, I feel more positive, I don't get down as easily as I used to. Many of my friends ask me if I've lost weight (I haven't) and all of them agree that I look happier and more friendly. When you feel good on the inside, it shows on the outside, I like myself now more than I did 10 years ago. I cannot thank Fumiko and her Face Yoga Method enough for giving me my new face and personality. Thank you!!!
Symmetrical Mouth Jump Start
Lifetime Access to the Symmetrical Mouth Jump Start

Downloadable Cheat Sheet

Support
Face Yoga Method Program
Best Value
Lifetime Access to the entire program

 11 Modules

9 Routines

7 Jump Starts: All Over Jump Start, Forehead Area, Eye Area, Mouth & Lip Area, Droopy Eyelids, Symmetrical Mouth & Symmetrical Eyes

28 Day Challenge for the Neck & Jawline

Members-only Webinars with Fumiko

Download Exercises

Support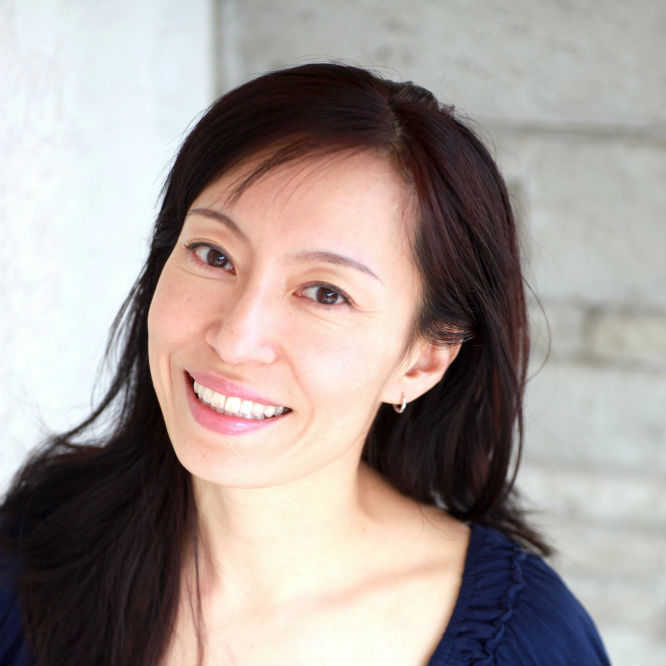 Fumiko Takatsu
Face Yoga Expert
Best-selling author and Japanese TV celebrity Fumiko Takatsu helps Face Yoga students everywhere discover their most beautiful selves – inside and out.

A 30-year yoga devotee, Fumiko created the Face Yoga Method after a car accident left her face disfigured. Almost a decade later, she has defied modern medicine and the effects of time, creating for herself a toned, youthful face that shows no evidence of aging or trauma. 

As a busy educator and mother who divides her time between California and her native Japan, Fumiko makes practicing and teaching Face Yoga a priority. 

Her glowing, natural beauty is proof the Face Yoga Method yields startling results. 

See you on the inside!