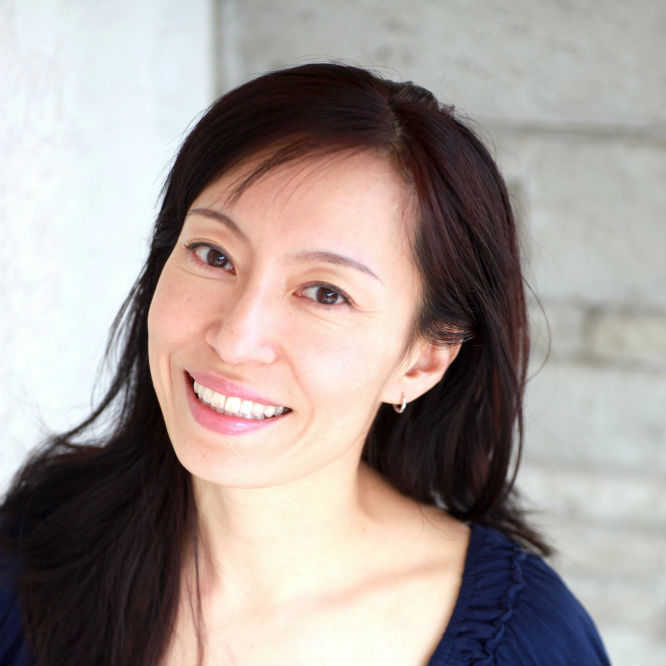 Fumiko Takatsu
Face Yoga Expert
Welcome! I'm Fumiko Takatsu, creator of the Face Yoga Method.  I developed the Face Yoga Method to help make you feel proud of yourself and walk with confidence in the world.
In other words: I'm here to make you look young again.  Confidence isn't all about how we look. However, if our older-looking appearance doesn't reflect the vivacity inside us, that disconnect can make us feel misunderstood, shy and embarrassed.
Face Yoga Method uses conventional approaches – muscle exercises, stretching and visualization – to naturally tighten, tone and brighten your face.  I know from personal experience, as I survived what could've been a fatal car crash that significantly altered and aged my face. I developed Face Yoga as my own "medicine," never imagining at the time that I'd bring it to the public.
Since I introduced Face Yoga in Japan, my home country, I've become a best-selling book author, graced almost 100 Japanese magazines, been featured on multiple TV shows, worked as a corporate sponsor for several major brands, and trained over 100 Face Yoga-certified teachers.
I'm known as a Face Yoga expert, and am committed to bringing you top-notch knowledge plus in-the-trenches experience about how to look young again. My thousands of clients and followers will tell you that Face Yoga changed their lives. But let's rewind about a decade, to the serendipitous event that started it all.  I was an American-educated academic living in Japan, teaching English. At 36, I still looked pretty great and was convinced my youthfulness was invincible.  Then, one day while vacationing in California, I was riding in the passenger's seat of a car and we got hit at high speed. The impact caused my hip, shoulder, and head to be thrown off-kilter. I'm lucky to be alive now.
I remember experiencing the shock of a lifetime when I got my driver's license photo taken after the crash and observed my asymmetrical face. It was difficult to look at myself.  I panicked. I started to buy expensive facial creams, lotions and treatments, but none were helping me look young again.
Then one day, I was standing in front of the mirror and realized that if I exercise my body muscles, I should be able to do the same for my face. That's when Face Yoga Method was born. After practicing facial exercises for several weeks, people started commenting on my results. They said I looked younger and more aligned, and wanted to learn how to tone their faces too.
That's why I do what I do – to share with you the practices that restored my confidence. Eventually, I wrote a book, which became a national bestseller in Japan. I realized there's a great need for Face Yoga, because people really deserve to be youthful both in heart and appearance. Now living in the US again, I'm excited to bring Face Yoga to you.
This site is filled with the resources, encouragement and support to make you look and feel great again. If there's any way I can help, please don't hesitate to email me. Until then, I wish you all the best in your journey to regaining your youth.
Change your face, change your life,
Fumiko
About Fumiko Takatsu
Fumiko has been practicing yoga for over 30 years. At the age of 36, after a terrible car accident, having a fear of aging and losing confidence in herself, Fumiko created a unique face exercise method; the Face Yoga Method. Previously a college teacher, Fumiko is the first person who advocated Facial Yoga in Japan. She is a best-selling author and TV celebrity in Japan and since 2006 Fumiko has produced face-firming tools, cosmetics and how-to books, and has her own facial yoga DVD . The results she found in her own face and those of her students speak for themselves.
Fumiko's five books on face yoga have been translated into Chinese, Korean and Thai and sold in China, Hong Kong, Thailand, Taiwan, Korea and Japan. She also has appeared on Korean TV shows. But it is the one on one interactions of a facial yoga class that are the most rewarding to Fumiko, helping students discover their most beautiful face and inner self.
Frequently traveling, Fumiko splits her time between Japan and the US. Currently Fumiko lives in Sacramento, California with her husband Henry and daughter Nina. While taking care of her family as a wife and mother, Fumiko still finds the time to practice face exercises whenever and wherever possible. At the age of 48 she has a timeless, glowing natural beauty
Books:
Face Yoga (co-authored) Shufunotomoshya,2006;
Lifting Face Yoga; Shufunotomoshya, 2007
Hengao Yoga: Popular Sha, 2008
Bigan Yoga (with DVD); Shufunotomoshya, 2009
Media appearance (from 2006 to today)
Magazine: over 90 magazines
TV and radio shows: over 30 appearances
Talk Shows: over 20 appearances
(including TV show in Korea)